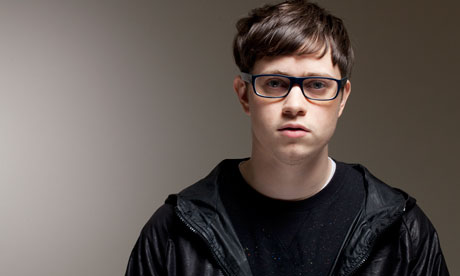 Fresh: Rustie is ready to blitz 2012 with
his dazzling dance tunes
New music courtesy of BBC Radio 1 DJ Huw Stephens who is always out to bring us some of the finest in up and coming cutting edge new music. The name of the song is 'Surph' and the name of the artist is Rustie, an artist who could quite easily be boxed into the dubstep category, but for us we see a lot of potential and variation in this new artists' music and production. 'Surph' is a vibesy tune that explodes midway into colour and is a bit of a treat for the ears in our opinion. Rustie is indeed a Scottish artist, so he has Calvin Harris as a compatriot and almost a precedent for producing quality music from. This record 'Surph' comes from the widely unknown 2011 debut album of Rustie's entitled Glass Swords, and with this being an awesome breakthrough single for this promising new talent, we can only hark a guess that the album will be something to watch out for in 2012. Check it...
Surph by Rustie was released on 5 March in the UK and is available on iTunes now. Download here.
The 2011 debut album Glass Swords is out now.