The device that got his foot
in the door at Wal Mart
You may remember Tom Pellereau (pictured), as the winner of The Apprentice in 2011, with him now making his entrepreneurial debut with the nail filing device idea which won him the opportunity to collaborate with Lord Sugar. This innovative blueprint and patent was the inventors idea that was said to have got him in the door at Wal Mart earlier in his career, and he is now the first Apprentice winner to be funded directly by Lord Sugar in a corporate partnership which will see Pellereau work with the established business mogul in a deal worth 250,000GBP. With winners in the past having won a 100,000GBP job working for Lord Sugar, this is a promising prospect for new contenders within the process. The device named 'Stylfile' or 'S-File' is set to revolutionize the way in which people file their nails and is to be priced modestly at 4.49GBP. Pellereau stated that the file "allows for easier filing and creates a smoother, curved finish". It will be available from this Sunday, so keep your eyes peeled in your local retailers!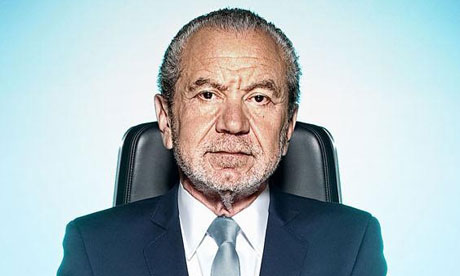 Lord Sugar is back on the hunt.
The Apprentice is set to return on 21 March on BBC1 with Lord Sugar looking to find another astute up-and-coming businessperson with the 250,000GBP partnership as a prize once more. Twelve candidates will all go head-to-head for this live changing business opportunity. The program is always no short of big headed arrogant contestants who think they're the one's to beat, with epic one liners to start the show off the show, and tasks which inevitably lead to the firing of one contestant from the process week by week. Definitely one watch...
Images: Press Association