Arriving off the back of his phenomenally successful sophomore album
The Defamation of Strickland Banks
, Plan B is back with the first single since the success of that very album. 'Ill Manors' [which is often stylized as iLL MANORS] is a grotesquely urban single in which Plan B [real name Ben Drew] returns to his emcee roots once more, the roots that ensured him major success on the underground scene on his debut album
Who Needs Actions When You've Got Words
. It was debuted last night on Zane Lowe's BBC Radio 1 show as the
Hottest Record in the World Today
and assures Plan B's eagerly anticipated return to the music scene. It appears that he has ditched the velvety tones which dominated his previous album for a politically charged anthem which features a direct attack on politicians and current affairs. Lines in the song such as 'we're not broken Britain, we're just broke in Britain' highlight the rapper's political stance, he also refers to the 2011 August Riots. Check it out...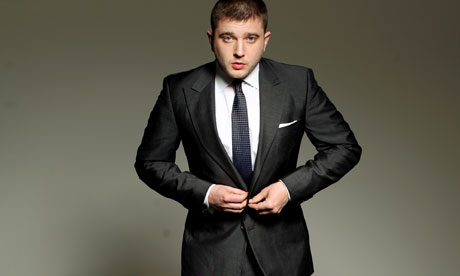 Plan B's successful second album has given him
opportunity to explore other creative avenues
Plan B is said to be filming and directing his own film which is set to also be titled 'ill MANORS'. He has become a little bit of a rising star in the British film industry, what with starring roles in Harry Brown and Adulthood giving him a brilliant platform for him to be able to direct his own film. We're pretty sure it's going to feature scenes of Britain's deprived urban areas and the culture of crime which riddle these very districts. He will also be writing and composing the official film soundtrack himself, so he most definitely has his work cut out for him! The film will be on a big screen near you on 4 May (UK), and us here at OBWD are excited as to what he has to bring to the world of film.
Cover art for 'ill MANORS' EP
Ill Manors will be made available for download on March 25 (UK)